Poisonenvy
Poisonenvy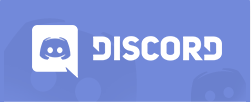 As some of you will know, we've had a Discord channel for a while now. Initially it was set up primarily as a backup in case our Teamspeak server went down, but it also became somewhere to have "conversations" via the text channels more immediately than through our forums. As I'm a complete noob at setting these things up, and wanted to err on the side of caution, initially it was set up for guild members only. Which I realise was annoying for those who wanted to hang out with their non-guild member friends on voice chat - so the "friends & family" discord was born.
Over time I've had more experience with channels etc, and have taken notes elsewhere .. so have now changed the way our Discord works. It helps to have a few hours free on a Sunday morning too
Our Discord channel is now open for anyone .. guild members and non-guild members. There are certain areas that non-guild members cannot access (there are a set of chat channels specifically for guild members only, and a raid discussion channel for guild members only), but the majority is accessible by all.
Feel free to invite your friends - there are visitor voice chat channels to hang out in (two currently, but that can be increased if needed) and plenty of text chat channels to enjoy, including one for transmogs, one for dungeons and one for each of the classes available in WoW.
If you're a guild member, please let me know once you've joined, and I'll add you to the guild member permissions list to allow access to the member-only sections. It also makes your name light up in a pretty colour
Join by clicking this link: https://discord.gg/wWJJ83b