Poisonenvy
Poisonenvy
Looks like there might be some fun stuff planned for the 15th Anniversary.
There's a collectors edition you can buy, that gives you in-game and real life goodies: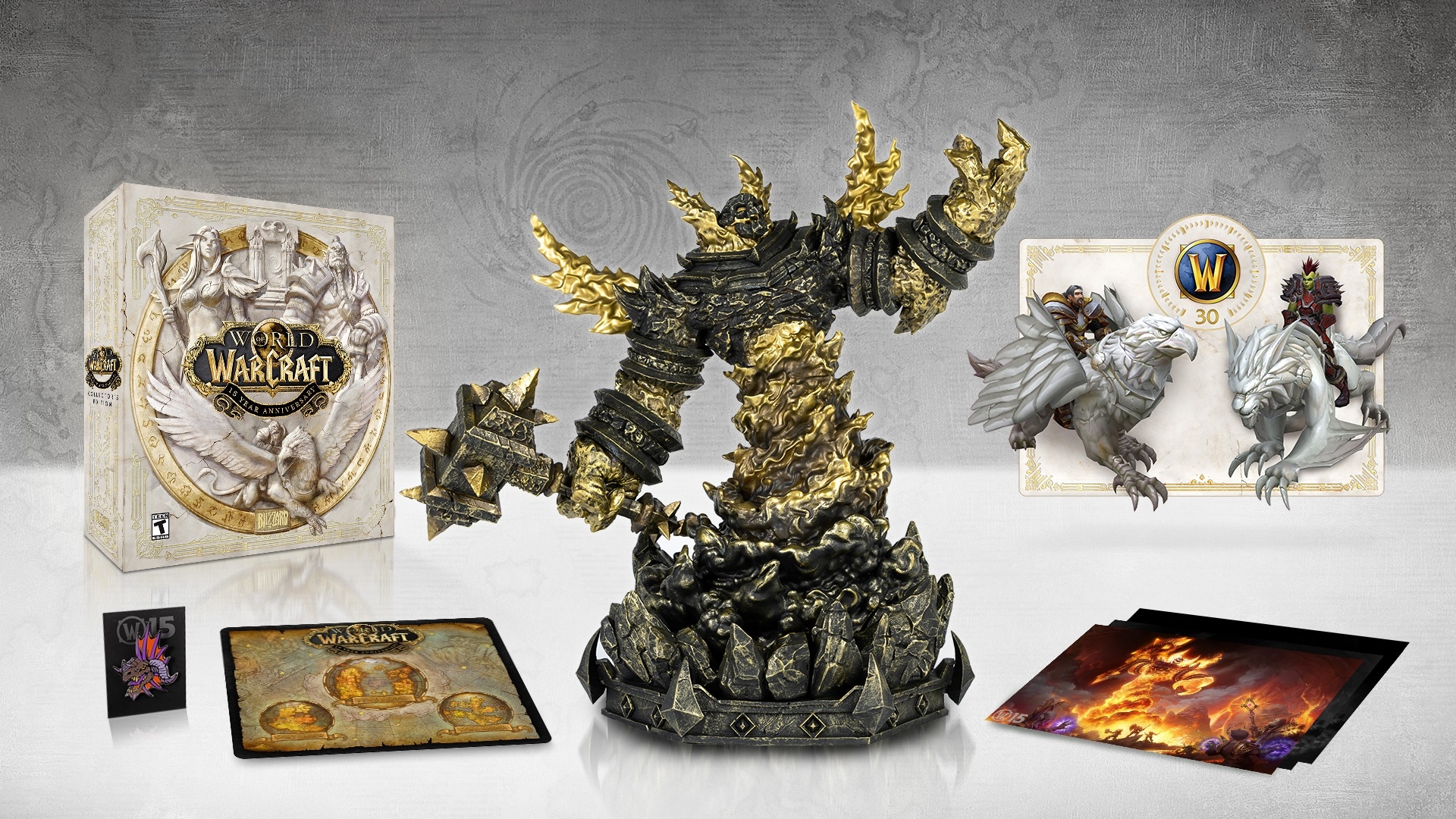 "Commemorate 15 years of conflict, adventure, and camaraderie by pre-ordering the World of Warcraft 15th Anniversary Collector's Edition—available October 8, 2019.
Each set contains a treasure trove of collectible items celebrating the history of Azeroth, including:
Ragnaros Statue
Behold Ragnaros, he who is ancient when this world was young! Bow, mortals, before this 10+ inch immortalization of the Firelord himself.

Onyxia Pin
Add to your pin collection and adorn your home with the head of Onyxia, Broodmother of the Black Dragonflight.

Map of Azeroth Mouse Pad
Gaze upon the realms your character has explored these past 15 years while you prepare for the next adventure.

Fine Art Prints
Reach into Azeroth's vivid past with eight frameable fine art prints.

30 Days of Game Time
Extend your stay in Azeroth with 30 days of game time to aid you on your next adventure.

Alabaster MountsTake to the skies with these majestic alabaster mounts—living stone tributes to a pair of familiar flying creatures.*

Alabaster Stormtalon for Alliance characters

Alabaster Thunderwing for Horde characters

It's a monumental year for World of Warcraft as we celebrate 15 years of epic adventures and community—don't miss out on getting these treasured collectibles to mark the occasion.

Pre-order the 15th Anniversary Collector's Edition on the Blizzard Gear Store, or check availability with your favorite video game retailer in the coming days.

If you can't wait until October to get your hands on the new Alabaster Stormtalon or Alabastor Thunderwing, don't worry. We'll be introducing these mounts to the Blizzard Shop and in-game shop as a standalone bundle in August. Players who purchase these mounts this way and also attach a 15th Anniversary Collector's Edition to their World of Warcraft account by March 31, 2020 will receive a $25 credit to their Blizzard Balance."
There will also be in-game events:
Later this year, Blizzard will be rolling out a series of in-game activities in World of Warcraft: Battle for Azeroth™ in celebration of the game's 15th anniversary, culminating in a 25-player raid (accessible through Raid Finder) that will pit players against some of the most iconic bosses from throughout the game's history. Players who make it through this epic trial will earn the Obsidian Worldbreaker mount, designed to evoke the terrible visage of the ancient Dragon Aspect Deathwing the Destroyer.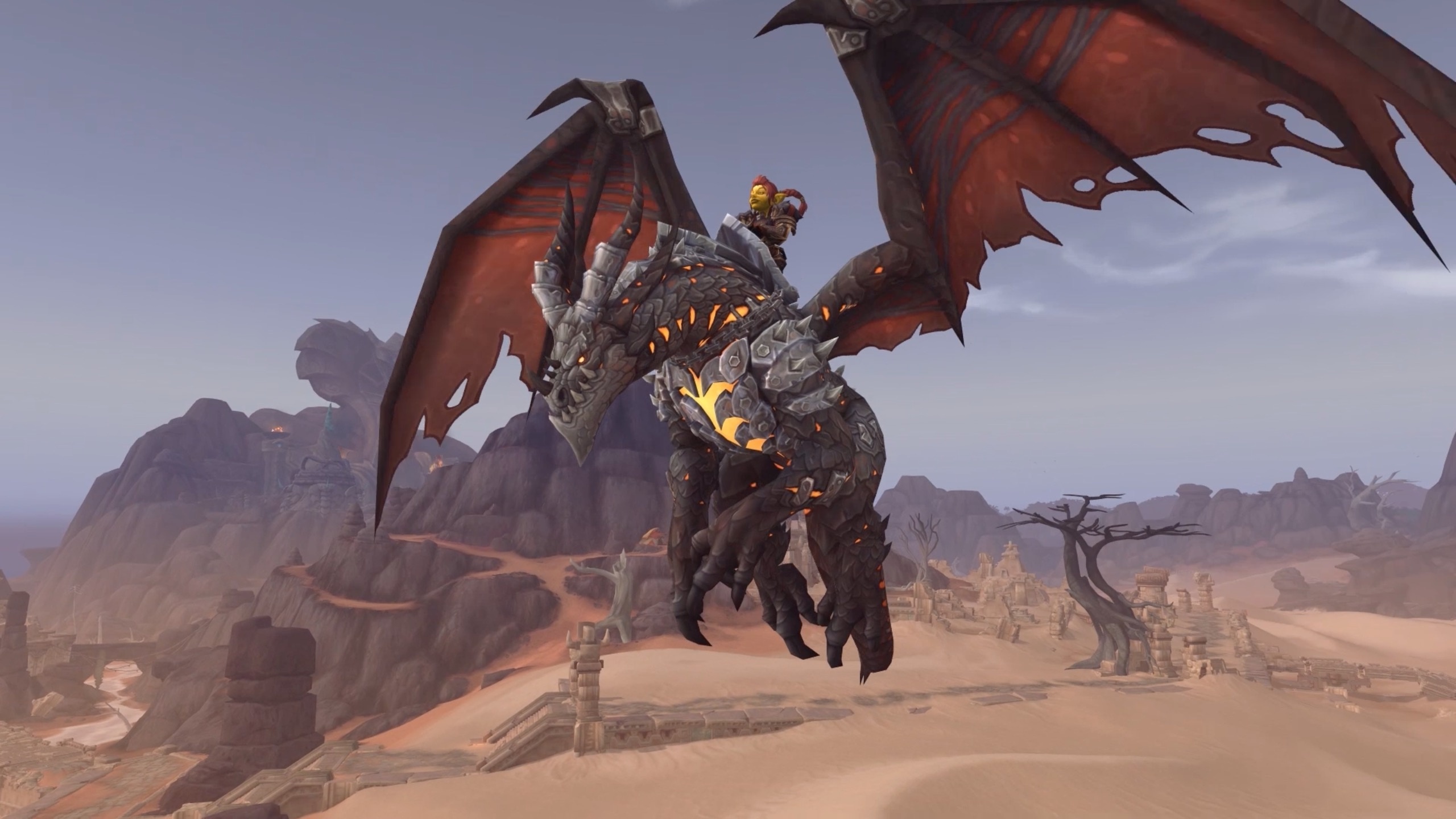 For players that do not have as much time to complete anniversary events, fear not! By simply logging in, you will earn the Lil' Nefarian pet. His namesake, Nefarian, was the final boss of Blackwing Lair—another notable raid from Classic WoW.