Poisonenvy
Poisonenvy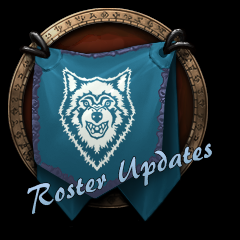 I've just been through and updated the links for the website roster/characters - linking characters to members. During this process I also removed characters that didn't exist on our roster (either due to them no longer being in the guild because someone took them out of the guild, or because they were added to our roster in error when someone applied using the wrong character/realm name) and I removed members who no longer had characters in the guild (primarily because they left/were removed, or because they applied but then never joined). In theory at least some of this is supposed to happen automatically, but that currently doesn't seem to be the case.
If you find that you no longer have access to the guild website/forums, but you still have characters in the guild, please let me know as soon as possible so I can try to deal with it.
If you are a member of the guild, but cannot access the majority of the forums (ie, if you can only see public forums) please ensure you're registered with the website and that you're logged in to the website
Thank you.