Poisonenvy
Poisonenvy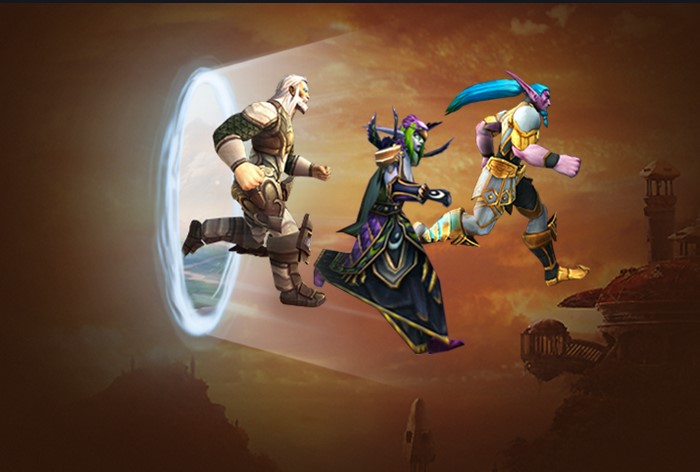 Some time ago, we had a poll of guild members on discord to see what the general feeling was relating to the activity/population of our connected realms of Lightbringer/Mazrigos, and what people thought of potentially moving the guild to another, more populous realm. At that time a small proportion of guild members voted, with the majority voting either to go, or stating they didn't mind either way. Since then, we've been keeping an eye on the realm population, Blizzard forums and announcements, guild membership and the ability to recruit/maintain members.

As a result of this, we have established the following:

* Our realm is getting less active. Some of this will be due to the current position within the patch - things tend to be quieter the further into an expansion we go, but some will be related to people simply leaving/no longer playing.
* There has been no mention, since prior to Shadowlands launch, of our realm getting connected, or any other potential fix.
* Out of all the possible destination realms, we limited the options to the higher population ones, ideally looking for one that didn't normally have queues or lag, didn't already have a guild called "Dark Wolves" and had an active trade chat (of the right sort, ie, actual trade/conversation).
* Several options were found, but we've settled on Tarren Mill for all of the above reasons, plus it is actually a Connected realm, which means that we have twice the chance at getting our preferred character names.
* Realm transfers cost money. A sale has just been announced, which runs through until 8th March, with both a reduced cost for transferring, AND the option to bulk transfer for a larger discount. Although we recognise that this still may well cause issues.
* Realm transfers can be paid for with a Blizzard Balance, which can be topped up using wowtokens, which can be bought for gold.
If we moved the guild, essentially all that would move as part of this process would be the guild itself (guild bank, achievements, etc) and the guild leader character (Poisonenvy). All other characters would remain on their current realm in a "placeholder" Dark Wolves guild. See https://us.battle.net/support/en/article/32543 for more information.

Taking the above into account, could all guild members please fill in the linked form to let us know their opinions regarding this move. Please be honest. If we move the guild but you will not be transferring or rolling a new character, please say so. If you're not sure, there is space on the form to explain that, and please state why.

In order to make a move, we need to have a good number of our members move with us, which we realise could be a huge investment in time, money or both. We are therefore willing to provide a grace period, especially for raiders (as raids normally are "characters in the guild only") where, if a member would like to continue raiding with us, but either needs time to raise funds to pay for a transfer, or time to level a new character to raid level, we can still take their raiding character from the placeholder guild, cross-realm. This grace period will be finite, but so far hasn't been firmed up.

CAN ALL GUILD MEMBERS PLEASE READ THE ABOVE THOROUGHLY AND RESPOND USING THIS FORM: https://forms.gle/1BwT5Vksh4E6hD9a9