Poisonenvy
Poisonenvy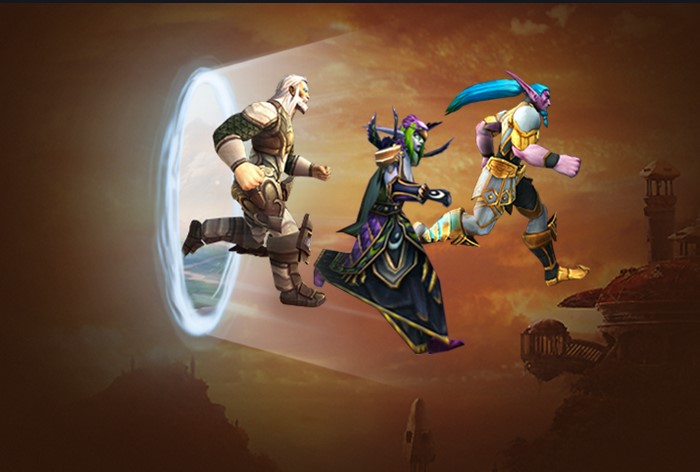 We have come to the unfortunate decision that we will not be transferring our guild from Lightbringer to Tarren Mill (certainly not in the near future). Apart from the fact that it actually isn't possible, as Blizzard have withdrawn all guild services from their store, we felt that it was bad for members (and for admin!) to be in limbo waiting for an unknown time in the future when guild transfers might become possible again. There has been no official word from Blizzard about it, which usually means they aren't placing any major priority on the problem and may not even be working on it at all.
We have now officially transferred our members to Tarren Mill (which is connected to the realm of Dentarg), and created a new guild of Dark Wolves there. We may have left our old guild behind, but our history remains, and now we have a cleaning, shinier, fresher guild to call home, on a new realm.
Over the next week or so there may be some admin tweaks that need to happen. Some are already in the process or have been completed. Our website here has started referring to our guild on Tarren Mill, rather than Lightbringer. We have placed a "farewell" post on the Lightbringer forums, updated our Guilds of WoW page, added the guild to raider.io and re-added the M+ bot to our discord.
Our current status is:
We still have the temporary guild, Scouting Pack, on Tarren Mill, which we are in the process of decanting members from, into our new Dark Wolves on Tarren Mill.
We still have Dark Wolves on Lightbringer, but this guild is now no longer being managed - the guild vault has been emptied and transferred to the new realm, and closed for future use; repairs have been disabled; no more events will be placed on the calendar. Members are welcome to use it for as long as they wish, but we recommend that, if they want a proper guild experience, they transfer to an active guild elsewhere, or join us on Tarren Mill, either by transferring or creating a new character.
There is a "grace period" now in place, which will end 9th April 2022, where current members of Dark Wolves, on either realm, may join guild raids. This is to allow time for those who wished to roll a new character rather than transfer the time for their new character to become raid ready. If anyone is in this position and cannot see raid events on the calendar, please contact me on a per raid basis, stating your character name and realm, in order to be invited.
Once the grace period has ended, anyone who does NOT have a character in Tarren Mill Dark Wolves will no longer be classed as a member of Dark Wolves. They are still welcome to join members to play as and when they wish, they will still have access to the majority of our discord (barring member-only sections), but they will no longer be able to join guild raids.
For further information, and to ask any questions, please visit our discord: https://discord.gg/gQ2uBGe