Back to Wiki Home
 Back to Raiding Page
The Bastion of Twilight is located in Twilight Highlands, the entrance being on top of a large twisted spire.
Bosses:
---
 Halfus Wyrmbreaker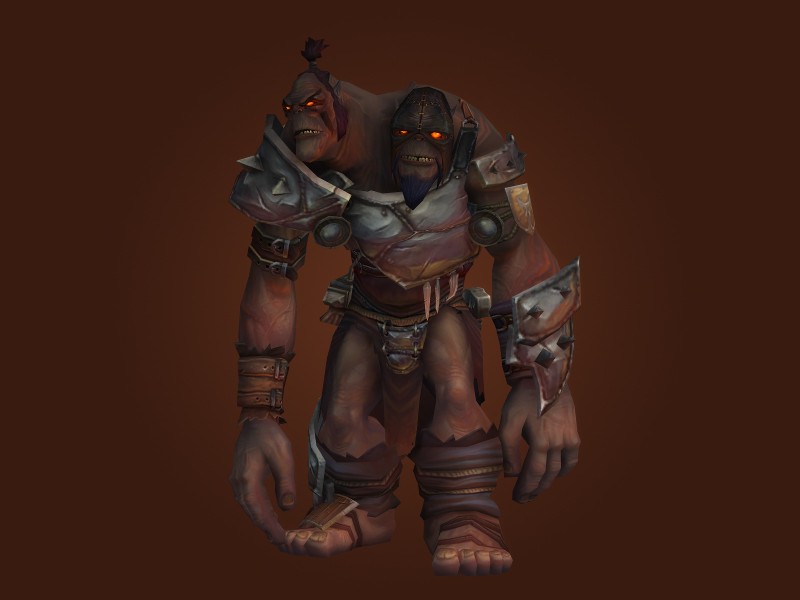 Strategy
Phase 1
You will need 2 tanks for this fight. One for Halfus, and one for the various drakes you will free. Tank rotation may be needed, but more about that later.

As you enter the room, you will see five drakes, two of which will be

Unresponsive

, and you can forget about them. The other three will grant Halfus different buffs for the duration of the fight. However, if you free them, they will also debuff the boss in a way that will partially counter the buffs they are giving him. Unfortunately, if you free them, you will have to kill them as well to gain

Dragon's Vengeance

.

The order in which you free the drakes, and how many of them you free at a time, depends greatly on both your group's composition and the drakes which are available to you. For example, Nether Scion and Slate Dragon are a very deadly combination, as they not only give a healing debuff to the boss' melee attacks, but also make it stack twice as fast. Time Warden and the Emerald Whelps are another dangerous combination, because of the high raid damage. Keep a dedicated interrupter on Halfus to interrupt Shadow Nova and simplify things.

You will want to free/kill all of the drakes. Each one you kill will debuff the boss with

Dragon's Vengeance

when he dies, so you can win the race against the tight 6-minute Berserk timer.

Other than what the drakes give him, Halfus has no abilities in Phase 1. It is the hardest phase and most healing-intensive, so try to get through it quickly. Make sure you use

Bloodlust

/

Heroism

/

Time Warp

either as soon as the third drake is down, or--if you choose to free two at once--whenever there are two up.
Phase 2
At 50% Halfus will enter the next phase. You want all of the drakes dead by this time, as he will start using

Furious Roar

. He will use this frequently in this phase, shouting three times in a row. Every shout will stun you for 2 seconds, so you will only be able to use instant spells between the roars.

Normally, if you get to this phase, you are past the hard part. With enough DPS, Halfus should be dead soon. Try to use your Bloodlust/Heroism/Time Warp before entering Phase 2, since the Furious Roars will make part of its duration go to waste. Alternatively, if the Furious Roar damage (possibly combined with Shadow Nova) is proving to be too much damage for you, you can use Time Warp in this phase, in order to minimize the number of roars your raid has to take.

The Proto-Behemoth will continue casting Fireball Barrage in phase 2. It is possible to be knocked down by a Furious Roar into a barrage. However, it is possible to strafe out of fire graphic between roars, even though you are unable to cast spells.

Halfus will cast

Shadow Nova

soon after

Furious Roar

. To save healer mana, have a mage use

Blink

to get out of the last roar and counterspell the cast.
---
Theralion & Valiona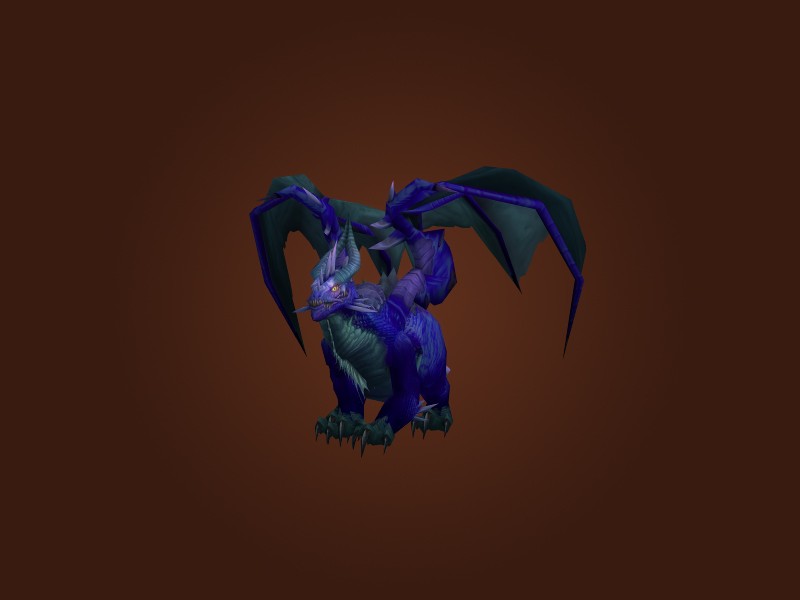 Overview
Valiona and Theralion are dragons that share a health pool; however only one will be directly attacking you at the ground at any one time. You will want one tank for this encounter.

The first dragon you will fight is Valiona. Note that both she and Theralion are on the ground initially, but pulling Theralion first will only result in him flying off and forcing Valiona to engage you.

The setup of the fight has you fighting Valiona first, while Theralion attacks your raid from the air. A short transition phase follows, then Theralion lands and needs to be tanked, while Valiona rains hell on your heads. Another transition phase (different from the first one), and it's back to Valiona. Rinse and repeat.

This fight greatly favors DPS that can double-dot both the dragon on the ground and in the air. Shadow priests, Moonkins, and Warlocks with

Bane of Havoc

are all a plus.
Strategy
Phase 1
During this phase Valiona will be the boss on the ground--the one you need to tank--and Theralion will be in the air, thwarting your raid.

Position Valiona on the stairs she is currently at, facing her away from the raid. You will want everyone spread out at about 8 yards away from other players. The tighter together you are without getting closer than 8 yards, the easier the fight will be.

In this phase, Valiona will use only two abilities--

Blackout

, followed shortly by

Devouring Flames

. The moment you see

Blackout

happen, you will all want to collapse/stack at a predefined location (Valiona's tail works well for that). As soon as everyone is stacked, have a designated healer dispel the magic debuff, then quickly spread out again. Dispelling the debuff before stacking up will nearly kill a few players. Classes such as mages, paladins, and rogues can safely remove

Blackout

, as long as they are far enough away from the raid.

Devouring Flames is generally easy to avoid. The ability is identical to the one used by Valiona during the third encounter in Grim Batol: she will face a random player, cast her breath, and then cover everything in front of her with flames. As in Grim Batol, if you absolutely can't get to her side/back, run away from the flames and try to self-heal--the damage is proximity-based.

Theralion's only ability in this phase is

Twilight Blast

, which he will cast frequently on random raid members. This is the reason you want to stay 8 yards apart; stacking during Blackout is the reason you don't want to be at much more than that.

During the transition phase Theralion will cast

Dazzling Destruction

, which fires several pairs of void zones in random locations. Large purple swirly marks indicate where the spell will hit, so you should be able to avoid it easily. Note that if you get hit by one of those, you will be sent to the Twilight Realm, where you need to navigate through a score of Twilight Fiends and orbs. You will need to find a portal to send you back to the physical world.

The very first ground phase will end soon after the second Blackout. Every ground phase after that will always have a third Blackout, which happens during Dazzling Destruction. Try to keep the center of the room clear, so that you can stack there and get rid of the debuff.
Phase 2
This is Theralion's phase. He will land in the middle of the room and should be tanked there. Your melee should be stacked somewhere behind him, and your casters spread out at predefined locations.

Theralion's signature move in this phase is

Engulfing Magic

, which he will cast frequently on random raid members. This is the reason you want to stay 8 yards apart.

Fabulous Flames

is Theralion's other ability, but unfortunately there is nothing you can do to counter it. Run out of the dark purple void zone that spawns.

While flying in the air, Valiona will shoot

Twilight Meteorite

s at players in the ranged pile. Unlike Dazzling Destruction, those actually target the player, so moving won't save you--it will, in fact, kill you, if you run the wrong way away from the raid. You will get a purple arrow over your head if targeted with the Meteorite. If you are melee, stay put and stacked up. If you are ranged, run into melee so the meteorite damage can be split equally among everyone stacked within 8 yards.

The transition phase here has Valiona using

Deep Breath

three times (reminiscent of Felmyst from Sunwell Plateau). She will fly across the room three times, every time covering a random third of it with fire. Have a designated raid member call out the side she will be burning, so that everyone can move out of the fire. Raid markers on the ground help a bit with this--calling "X side!" or "Star side!" is easy to visualize. Should you get hit by the flames, you will be sent to the Twilight Realm; don't worry, you already know how to escape from it.
---
Ascendant Council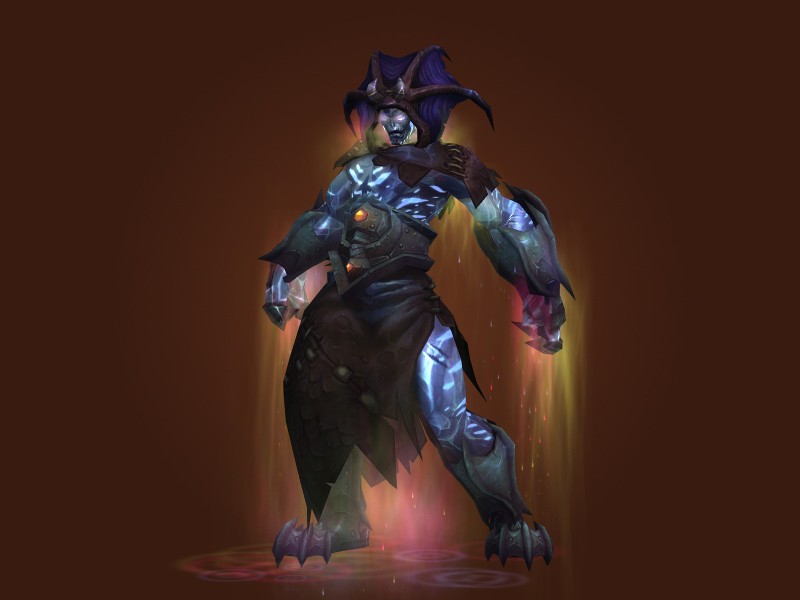 Overview
The Ascendant Council is a three phase council fight. During the first phase, you fight Feludius and Ignacious - water and fire ascendants. During the second phase, you face Arion and Terrastra - air and earth ascendants respectively. During the last phase, you must defeat all four, as they merge together into an Elementium Monstrosity.

Both phases 1 & 2 end when one of the ascendants present reaches 25% health. Since the Elementium Monstrosity's health is the combined health of all four ascendants, you will want to bring all four to about 25%.
Strategy
Phase 1
Feludius is a water ascendant, a counterpart to Ignacious - his partner during phase 1. You will want your ranged DPS on him.

Hydro Lance

is a spell that needs to be interrupted. It does a lot of damage if it's not.

Water Bomb

will make Feludius throw water bombs at random locations around the room. If you get hit by this, you will become

Waterlogged

. You need to remove this debuff ASAP by walking through the fire trail left by Ignacious.

Feludius will occasionally debuff one of your raiders with

Heart of Ice

. Have that person run quickly to the melee pile, giving them extra damage against Ignacious. Have a designated healer dispel it after that.

Glaciate

is Feludius' big move in this phase. It will instantly kill any players with Waterlogged, and will have similar effect to all players close to him. To counter it, run away from him at the beginning of the cast (tank included), and get rid of your Waterlogged quickly. Also, make sure to interrupt the Hydrolance that tends to follow.
Ignacious is a fire ascendant, a counterpart to Feludius - his partner during phase 1. You will want your melee DPS on him.

Flame Torrent

will be channeled in front of Ignacious. It does quite a bit of damage, so it's recommended for your tank to use a minor defensive cooldown on as many Flame Torrents as possible. Note that while Ignacious will follow his target if you run around him, he will remain stationary while casting - so you can, technically, outrange the spell and avoid some of the damage.

Inferno Leap

&

Inferno Rush

is a combination that will make Ignacious jump to a random ranged member, do damage to them, then charge back to his tank, leaving a trail of fire behind him. Use the trail of fire to remove the Waterlogged debuff Feludius' Water Bombs will put on you.

Ignacious will occasionally debuff one of your raiders with

Burning Blood

. Have them run to the ranged "pile", in order to grant them extra damage against Feludius. Make sure you dispel the Burning Blood debuff after that.

Aegis of Flame

&

Rising Flames

are Ignacious' big move. First, he will put the Aegis of Flame shield, and then he will begin channeling Rising Flames. The former will make him immune to interrupt (until the shield is broken through damage), and the latter will continuously do AoE to the entire raid, increasing his damage with each successful tick. To counter this, you need to have all your DPS switch to Ignacious as he is casting the shield - or even better, 3-5 seconds before he does it, - burn through it ASAP, and then interrupt Rising Flames. If done right, you shouldn't get more than 2-3 ticks.
With all DPS switching to burn down Ignacius' shield, it is most likely that Feludius' HP will be higher. Wait until both health pools are equalized before pushing one to 25%.
Phase 2
Arion is a air ascendant, a counterpart to Terrastra - his partner during phase 1. You will want your ranged DPS on him.

Arion will put

Lightning Rod

on a random player several times during the encounter. This player needs to run as far away from other people as humanly possible. The reason being, Arion will shoot a chain lightning at that player after a few seconds. The chain lightning has a long jump range, and does more and more damage with each jump. After one chain lightning goes out, the afflicted player is safe to move back into the raid.

Disperse

&

Lightning Blast

are a combo Arion will do every so often during the fight. He will teleport to a random location in the room - preferring the walls, it seems - and start casting Lightning Blast right after that. If you can get an interrupter close to him in time to prevent the spell, do so. If not, have your tank pop a defensive cooldown - not because the damage is fatal, but because that's the only thing a cooldown should be used for in this phase.

Arion will

Call Winds

occasionally. This will summon slowly-moving tornadoes somewhere in the room. All players need to "tap" the tornado in order to receive the

Swirling Winds

debuff needed to avoid Terrastra's ultimate - Quake, which will always be the first ultimate cast in phase 2.

Thundershock

is Arian's ultimate. To avoid the massive damage caused by this spell, "tap" one of Terrastra' Gravity Wells in order to gain its

Grounded

debuff.
Terrastra is an earth ascendant, a counterpart to Arion - her partner during phase 1. You will want your melee DPS on her.

Terrastra will cast

Eruption

frequently in this phase. Rock spikes will appear around her - avoid them in order to avoid the damage that will follow them soon.

Harden Skin

is a shield Terrastra will put on herself. It has a 1-second cast time, so if you can interrupt it, do so - but it's not easy. If you fail to interrupt the cast, the ascendant lord will gain 100% extra damage for 30 seconds, as well as 50% damage absorption. If you break the shield through damage, Terrastra will take all of the absorbed damage at once (which is about 10% of her health). Interrupting the shield and burning through it turns out to be about the same amount of damage, so it's up to you. It is, however, recommended that you burst the last shield, as it can bring the boss to below 25%, which will make the last phase easier.

Terrastra will summon stationary

Gravity Well

throughout this phase. They and their

Grounded

debuff work similarly to Arion's tornadoes - you need to "tap" one of those some time before a Thundershock.

Quake

is Terrastra's ultimate. To avoid the massive damage caused by this spell, "tap" one of Arion's tornadoes in order gain its

Swirling Winds

debuff.
Phase 3
Elementium Monstrosity
The Elementium Monstrosity is a combination of all the previous ascendants - it uses one ability of each elemental type.

Cryogenic Aura

will drop patches of

Liquid Ice

underneath the Monstrosity. The longer the creature stands in them, the wider they will become - and the more damage they will do. Kite the boss out of them and along the edges of the room.

Lava Seed

will drop Flare-like fire balls around the room. Avoiding them should be simple enough,

Gravity Crush

will imprison a few players in a gravity prison, doing a total of 96% of their total health as damage over its duration of 6 seconds. Players trapped by this will take a lot of falling damage as well, so make sure you heal them.

Electric Instability

is a chain lightning-like spell the Elementium Monstrosity casts passively. It does more damage the longer the fight goes, which adds a soft enrage timer to the encounter.
---
Cho'gall
Overview
Corruption Mechanic
As an encounter, Cho'gall relies on

Corrupted Blood

as its key mechanic throughout its duration. Players will gain corruption throughout the fight and should try avoiding being corrupted as much as possible. As the corruption level of a player rises, they will gain new debuffs. When they hit 25% corruption, they are inflicted with

Corruption: Accelerated

(dispel as soon as possible). At 50% corruption,

Corruption: Sickness

(turn away from raid members to avoid damaging them). At 75% corruption,

Corruption: Malformation

. Finally, at 100% corruption players receive

Corruption: Absolute

and will ultimately die.
Strategy
Phase 1
Phase 2
At 25%, phase two begins. This part of the phase is a DPS race—you must kill Cho'gall before you and your raid members become corrupted. If a Corrupting Adherent is alive, it will despawn at this point. Split into smaller groups while keeping him tanked in the same place with the same tank switches and healing calls used in phase one.

In this phase, Cho'gall will use

Darkened Creations

. These adds will spawn in a circle around him; interrupt, stun, and kill these before they have a chance to cast

Debilitating Beam

on raid members. Move Cho'gall onto his throne stairs to force the Darkened Creations to spawn closer together. Have DPS burn these adds then refocus to the boss after they are all dead. As corruption rises, raid damage will rise and the earlier debuffs mentioned will start appearing so be on the lookout for them.
Heroic Mode
---
Sinestra (Heroic ONLY)
Strategy
Phase 1
Sinestra is an unforgiving, brutal encounter with high DPS requirements and intense raid damage. For this encounter you will use two tanks for this fight: one main tank and one off tank which will handle the adds that spawn.

As you pull Sinestra, she will use

Call Flames

to conjure flames that will cover the ground to block off the path to her eggs.

Shortly after combat has been engaged, Sinestra will afflict one raid member with

Wrack

. This is a nasty debuff that deals periodic shadow damage that increases over time.

Wrack

lasts for one minute, but it will kill the player it's on long before that so it must be removed. However, when it's dispelled from a player, it jumps to two additional targets in order to punish raids for premature dispels. It expires after a minute no matter how many targets it's on and then gets recast on the raid. Assign one main dispeller (a DPS) to remove

Wrack

from a target after approximately ten seconds after its application. Assigning a secondary dispeller (a healer) is also a good idea for the latter half of the minute duration.

Sinestra's primary ability is

Flame Breath

. She casts it every 20 seconds and it afflicts everyone in the room. Note that while it still does a lot of damage, it does a lot less in phase one as she has a debuff which cuts her damage.

Every 30 seconds, she will spawn two Twilight Orbs on a random raid member. After a couple of seconds, they will begin to

Shadow Pulse

, damaging anyone within ten yards. After they start pulsing, they will fire beams between them called

Twilight Slicer

. They're an instant death to anyone who strays within them so a general rule of thumb is to move away from eggs the second they spawn.

Every 50 seconds, 5

Twilight Whelps

will join the fray. They will aggro random targets and cast

Twilight Spit

on them. They should be picked up by the off tank and healers should be close to this tank so they can easily pick up spawning whelps.
Phase 2
Phase 3