Poisonenvy
Poisonenvy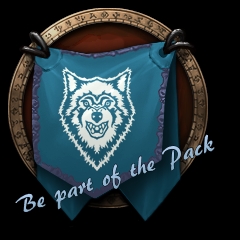 We've had a few returning members recently .. some who were still in the guild in the MiA rank, but others who had been removed for long term inactivity, or left, previously.
Please take note of our guild rules in this respect:
Returning Members

Any members who leave the guild (for whatever reason) and wish to return, must first contact an Alpha or Beta of the guild for permission to re-join. We reserve the right to refuse reinstatement into the guild without explanation (although usually it is fairly obvious!). Should a returning member join without the permission of an Alpha or Beta they risk the possibility of removal from the guild without warning. Generally we expect returning members who no longer have any characters in the guild to reapply via the website application form, mentioning their previous membership and, if possible, the name of at least one (main) character that used to be a member of the guild.

If you have had a name change or wish to bring in an Alt, please let us know.

Any returning members will join at the Pup rank again and will be treated as any other new member in respect of promotions, access to banks, etc.
To speed this process up, we're happy for people to simply reapply via the website, bypassing the "ask permission" bit .. because applying implies asking permission anyway. Although we're happy for people to contact us to ask advice, etc ... especially if it's been a while, or they're applying with a character we might not necessarily remember.
So .. if someone asks for an invite into the guild be sure they either (a) currently have a character in the guild (and if they do, ensure they add their "alt of" public note), or (b) have an accepted application on our website.
If you're unsure .. don't invite them and refer them to myself or one of the officers. Those who have a legitimate reason to ask for an invite should be fine being asked to wait for confirmation first.