Poisonenvy
Poisonenvy
We're on a bit of a roll now! Well done everyone .. Mythrax Heroic died at only the second attempt .. very nicely done
Unfortunately we had a few shy people on the photo .. so missing quite a few who were eager to get to the next boss .. and of those who were left, some of us got confused at which direction we should be facing!!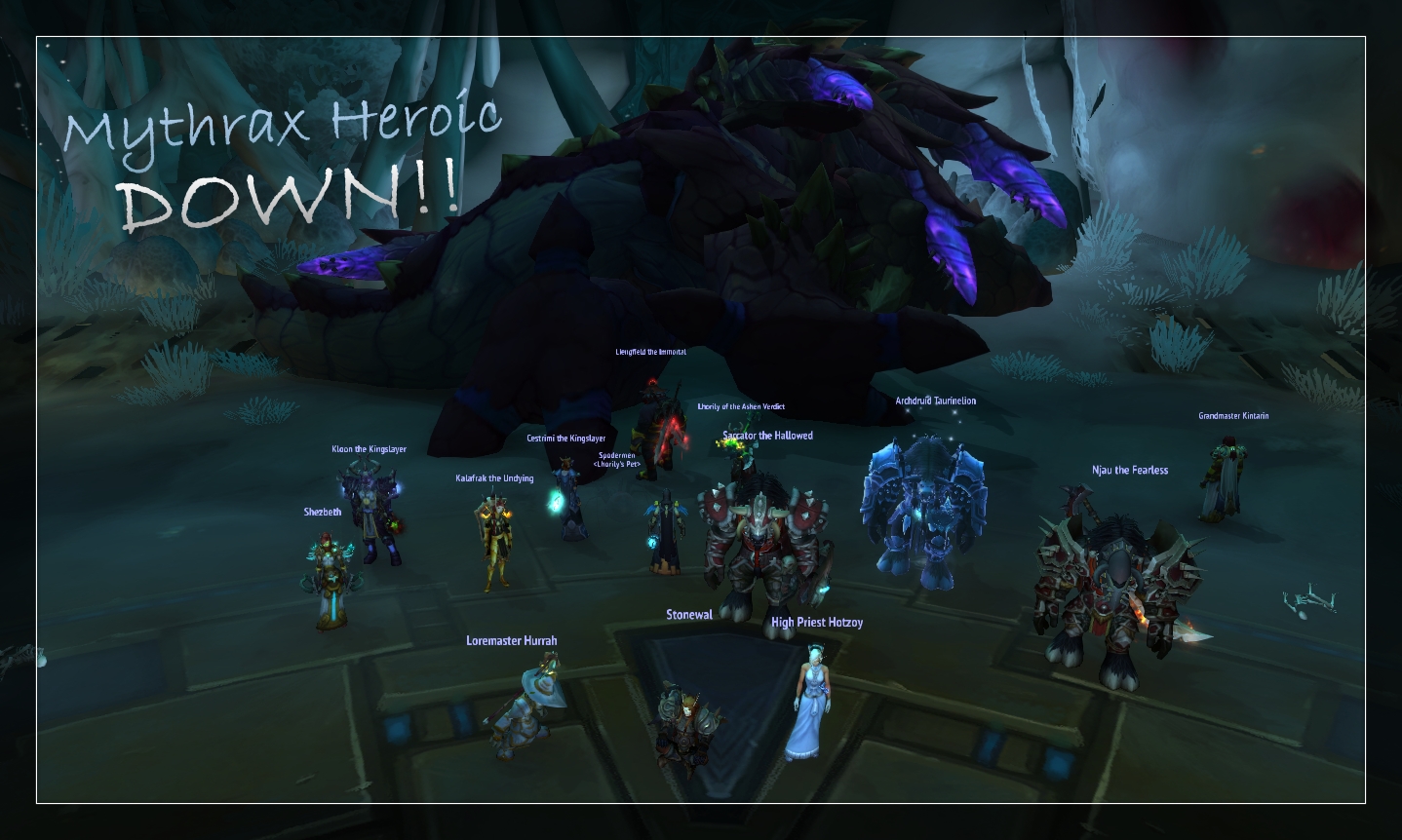 yay!!! and maybe next time I will not be a complete idiot and will not raid the entire time with Cloack of coordination on

Poisonenvy
Poisonenvy
haha you wally! And we were busy telling people to get their enchants/gems in order!